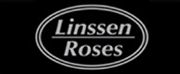 Our supplier: Linssen Roses (RFH Nr. 606998)
"Fair roses from Ethiopia"
We are proud of our succesful family business.
Addis Alem is located about 50 km west from Addis Abeba, the capital of Ethiopia. The literal translation of Addis Alem is 'new world'. In these Ethiopian highlands 2100 meter above sealevel you will find the Linssen Roses nursery. Due to the relatively cool climate and many sunshine hours we grow qualitatively better roses than Dutch roses. You can choose from 20 different types of roses in magnificent colours. We supply them according to your specifications, the possibilities are endless.
Linssen Roses; reliable, sustainable and social.
Certificates:
– MPS A  (MPS Nr. 801696)
– MPS SQ
– FAIR TRADE
– ETI (Ethical Trading Initiative)
For more info please visit: www.linssenroses.com