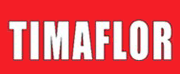 Our supplier: Timaflor (RFH Nr. 63558)
"Growing roses is our hobby"
| | |
| --- | --- |
| Timaflor started in 2006 and has 116 ha. Our farm is located on the slopes of mount Kenya at an altitude of 2350 meters. We are only 10 km away from the equator therefore  able to produce a constant quality throughout the year. Our maximum temperatures fluctuate between 26 and 24 degrees, our night temperatures between 8 and 12 degrees. | |
Our aim is to grow intermediate roses with a head size of 4-5 cm. At the moment we have 30 different varieties aiming at 4 ha each, with an exception of red and white.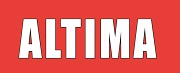 Our grower: Altima RFH Nr. 99558
In addition, we started in November 2018 with a new Altima nursery located at 2,550 meters, Altima – a contraction of altitude and Timaflor. A bit higher, but it really makes a difference. You lose on the numbers, but you can consistently deliver heavier quality. In total Altima is 20 ha with the following varieties: Athena, Athena Royale, Copacabana, Deep Purple@, Memory Lane!, Pink Athena, Smiley@ and Upper Class.
All our flowers from Timaflor and Altima are sold daily on the clocks 11,12 and 13 in Royal FloraHolland Aalsmeer.
Fresco Flowers our sole agent takes care of everything as soon the flowers have landed.
We are of course the proud employer of 1700 people and have great respect  for the environment.
Certificates:

– MPS A+ (MPS Nr. 803821)
– MPS SQ
– KFC (Kenya Flower Council) – SILVER
– GLOBAL GAP (MPS GAP)


For more info please visit: www.timaflor.com