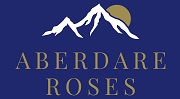 Our supplier: Aberdare Roses
Aberdare Roses is a new name in the market and is launched at Dutch clock Royal FloraHolland Aalsmeer on November 6th 2017. The general manager of Aberdare Roses is Jay Williams and has decided to tackle the marketing and sales thoroughly.
Therefore Jay approached Fresco Flowers. Fresco Flowers takes over the efficient logistic flow and organizes all the added value ​​such as making offers, putting on water, adding label and organizes the year around sales with our own brandname " Aberdare Roses" via the marketplace Royal FloraHolland.
The farm is located on the shoulder of Aberdare mountain massif at an altitude of 2,250 meters. Due to the high altitude we produce roses with a large bloom which is a clear addition to any wholesaler. Aberdare Roses includes 17 hectares. In addition to an extensive range of standard roses, Aberdare has a wide range of spray roses.
Our market focus is the Dutch flower auction Royal FloraHolland.