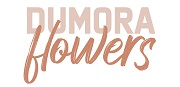 Our grower: Dumora Flowers (RFH Nr. 98854)
New at Fresco Flowers: Dumora Flowers, a flower production company of Dümmen Orange from Kenya.
It is located near the equator, at an altitude of approximately 1,900 meters. This enables them to supply roses of constant quality in all colors all year round, especially for the higher segment (wholesaler / flower shop / webshop)
Dumora Flowers will start auctioning in Aalsmeer on Tuesday 2 March 2021 in a Dumora Flowers sleeve.
The assortment of Dumora Flowers consists: Snowstorm +, Momentum +, Jackpot +, Tacazzi + and various mixes. In addition, many new African introductions of Dumora Flowers will be launched via Fresco Flowers.
Dumora Flowers from Dümmen Orange is the 11th company to join Fresco Flowers. Fresco Flowers is committed to providing as many customers as possible with top quality roses from Dumora Flowers.
Dumora Flowers certified:
-MPS A (MPS Nr. 803765)

Klik op het logo – certificaat – om het dokument te openen.